LOCATION: MALDIVES
Images by Niyas Ibrahim
FAR AWAY ISLAND! After a hectic past few months it was finally time to go home to South Africa and be with family around the festive season. I had such an amazing time over the Christmas period yet, still couldn't wait for our beach-filled holiday in the Maldives. I have never been so excited. We travelled two days straight, starting in Johannesburg, then Dubai, Colombo, Male and then finally to a small beautiful island resort called Kihaad. When we were arrived at about 01:00 in the morning, we were still welcomed wonderfully by the guest relation manager and the friendly staff, who offered drinks on arrival. WOW! What dedicated and luxury service, right? I mean even though, it was early in the morning we were welcomed in open hands. After, a great night's sleep and an amazing hot bath in our beautiful indoor/outdoor bathroom, we couldn't help but explore the island the following day.
Even though, its a small island resort there were so many things to do throughout the day and as much as I love dressing up, I still love to get my hands and feet a little dirty, you can call me the 'adventurous' kind of lady. Jet ski's, fun tubes, scuba diving are just a few fun-filled excursions on the island to keep you busy. However, if you are not the adventurous type and enjoy taking care of yourself you can treat yourself to K-Spa after an intense session at the Kihaad gym facilities. There is a place for everyone in Kihaad. I had such an incredible time and was still able to dress up and could let my feet loose in the beach sand for a week, we call them 'happy feet'.
If you think you have seen white beaches and clear seawater, you have not seen anything until you've been to Maldives. I could not believe how white the sand was and how clear the water was. I mean, I could see all the little fish just by a blink of an eye. It really makes you appreciate nature a little more. The island has a great balance between luxury treatment and admiring beautiful nature. All tree-huggers are welcome because there are more than enough palm trees to add to the tropical mood. It's something you have to experience yourself. Okay, clearly you can see a had an amazing time but there's still more to see, so be sure to keep updated and explore more of this beautiful getaway on WILLKATE.
For more info on KIHAAD RESORT or for bookings, visit: (www.kihaad.com)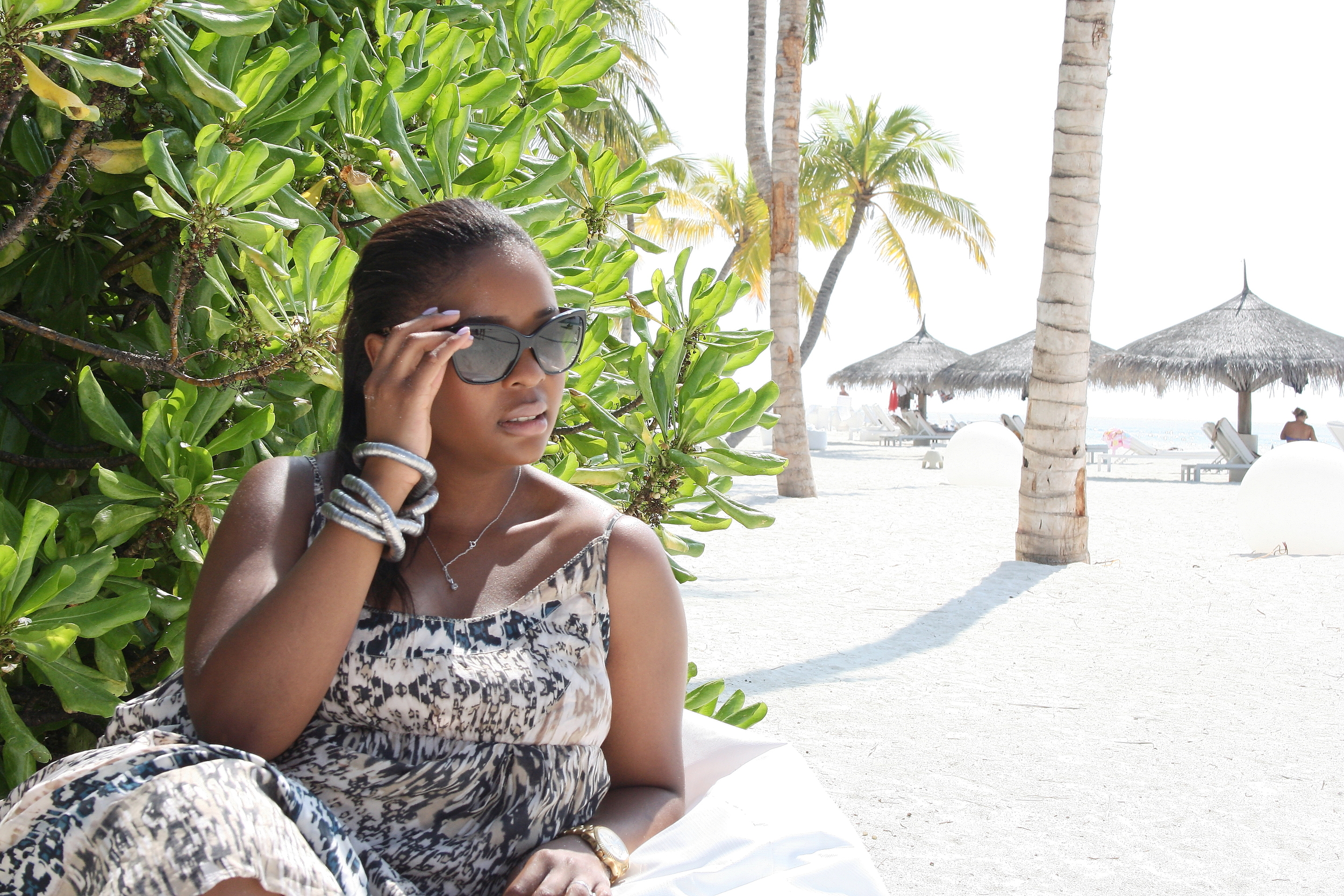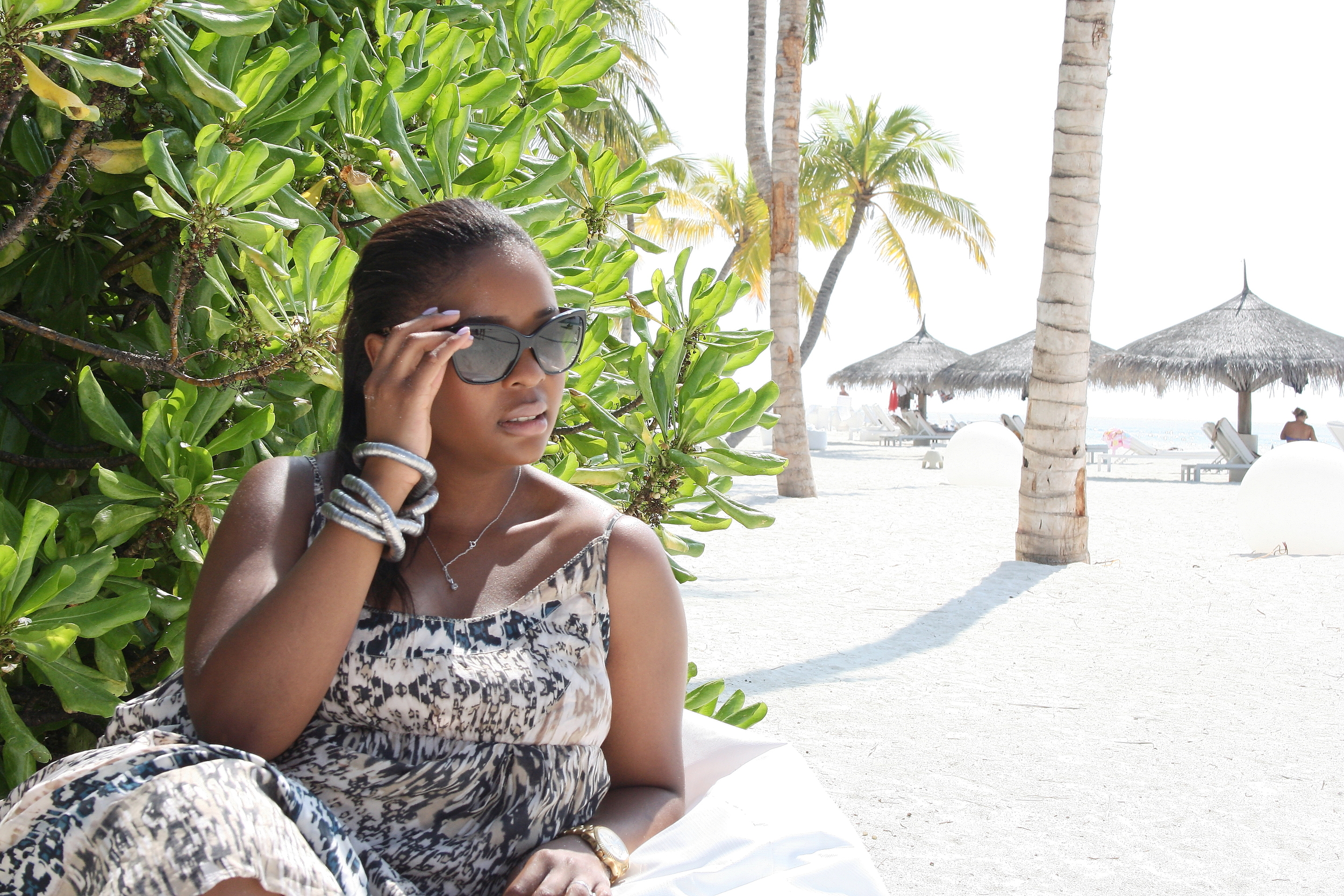 OUTFIT:
DRESS - HILTON WEINER S.A
SUNGLASSES - DOLCE & GABBANA
SHOES - BURBERRY